1-800-291-3066 619-697-9824 Cell 619-701-0001
Residential Service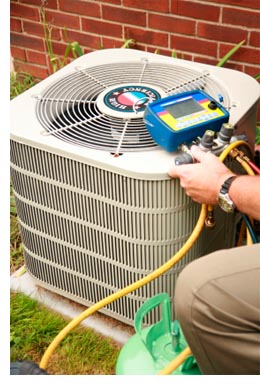 Sam's Heating and Air Conditioning is a locally owned, full-service HVAC contractor, built on over 25 years of technical depth and experience to service virtually all heating, ventilation and air conditioning systems. Our HVAC Services include the entire HVAC spectrum of units designed for residential applications.
Whether you need routine maintenance or emergency repair service, with confidence, you can rely on Sam's Heating and Air Conditioning Residential Service for all your HVAC needs.
In the unlikely event that you should require a new system and because, we are not aligned with any manufacturer, you will always get honest and straightforward advice on what components and equipment will best suit your needs.
Our engineers live in the communities we serve and interact with our customers daily. Clients are never a number in a call center, but families and individuals that we know. For example, many homeowners personally know their service engineer since he has been servicing their home for a number of years. We also believe in respecting our customers' time and always try our best to be on time for each scheduled appointment.
Superior Quality & Old World Craftsmanship at Your Service