1-800-291-3066 619-697-9824 Cell 619-701-0001
Commercial Service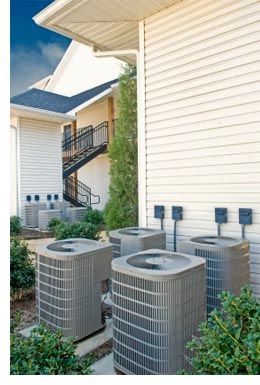 Sam's Heating and Air Conditioning is a locally owned, full-service HVAC contractor, built on over 25 years of technical depth and experience to service virtually all heating, ventilation and air conditioning systems. Our HVAC Services include the entire HVAC spectrum of units designed for commercial applications.
As technology constantly changes, so has the complexity of commercial heating and cooling systems. The equipment is more advanced than ever, since the inception of Sam's, we have maintained an extensive investment in each newly developed technology always striving to ensure our diagnostic skills remain honed. Our clients constantly benefit by having engineers spend less time resolving their problems and by having it done correctly the first time.
All commercial service calls will have a nominal diagnostic charge before any repairs are commenced. Upon diagnosis, the customer is given a firm price to accomplish the repair and if the repair is elected the diagnostic charge is waved. Once the repair is authorized, the risk of any cost overrun is borne by Sam's.
Superior Quality & Old World Craftsmanship at Your Service